Posted on
By Arnold's Boat Shop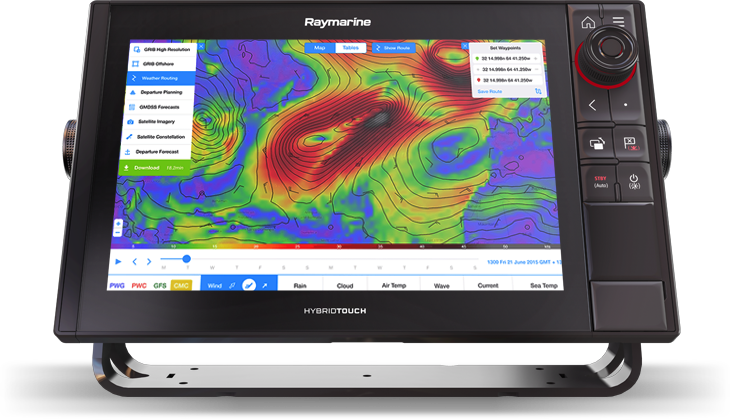 Raymarine has announced it's Lighthouse 3 v3.10 is now available for download.
This updated brings a raft of great new features that will add further value to the already industry leading Lighthouse compatible range of multifunction displays. The new features including sailing, thermal camera, AIS, Fishidy Sync support and PredictWind will have something of interest to any boater. A summary of the new features below are:
SmartStart™ Start Line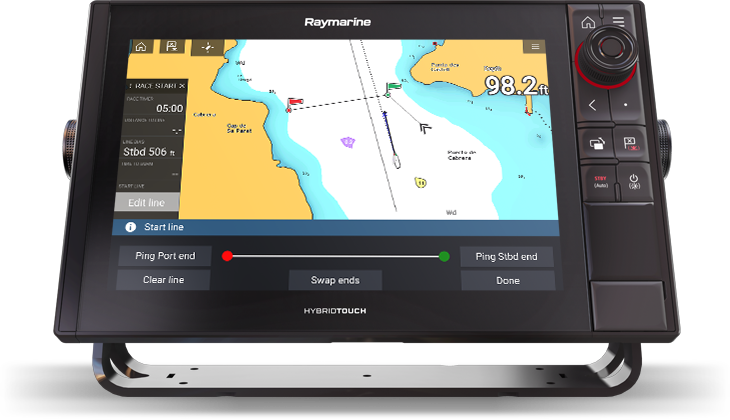 Easily ping the port and starboard ends before the race begins. Sail to each position and enter them on-the-spot, or touch the chart display for simple entry. You can even easily swap ends with a single touch.
Race Timer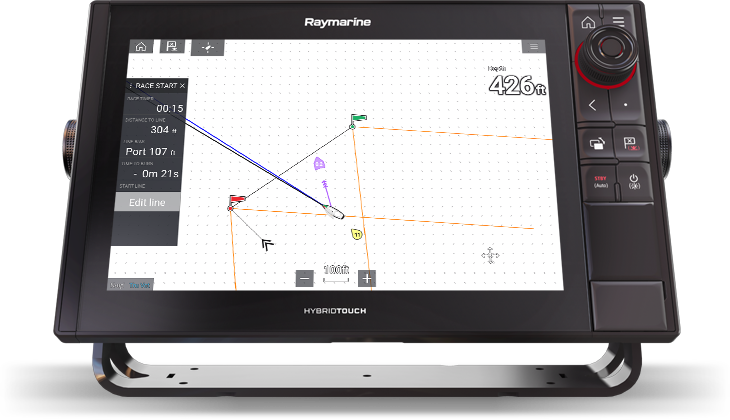 LightHouse 3 now includes a Race Timer feature accessible from the racing sidebar, or racing data dashboard. Simply touch the timer to start the countdown, change the duration, or synchronize with official race timing.
Race Start Sidebar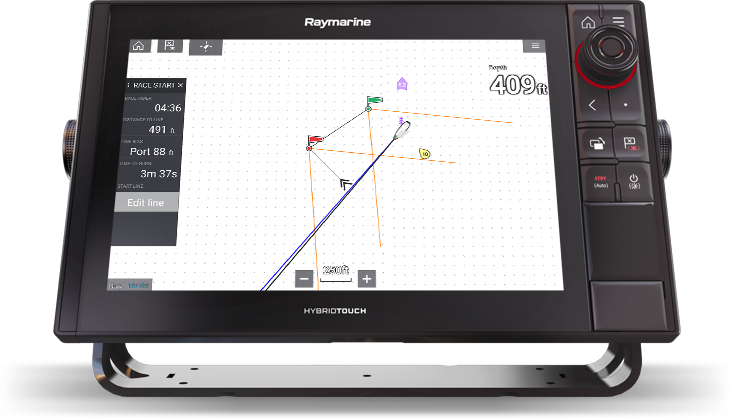 LightHouse 3 now includes a convenient Racing Sidebar that can be displayed along the left edge of your MFD screen. Simply swipe from the edge to open it, and swipe back to close. The sidebar gives you instant access to race stats like timer, line distance, bias, and time to burn.
Racing Data Dashboard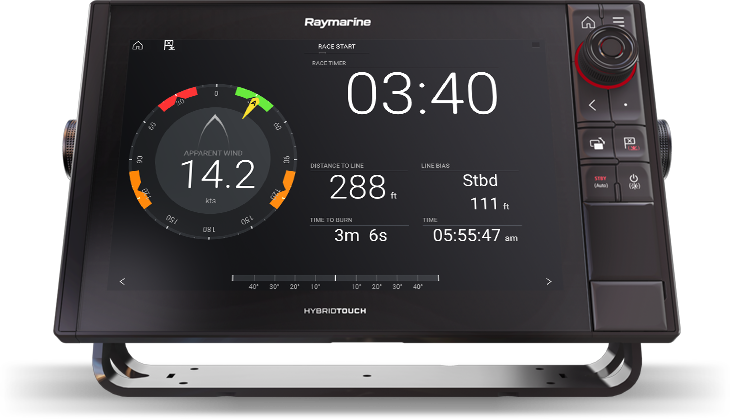 Sail racers will love Lighthouse Bermuda's new Racing Data Dashboard display which provides full-screen views of critical start line information. Race time, actual time, line distance, wind and layline information are all displayed in a manner that's big, bold and simple to understand
60 New Vessel Polars
Along with LightHouse Bermuda comes 60 new sets of Polar Performance Data for popular sailing and cruising hulls. This brings Raymarine's onboard library of polar data up to over 260 models! Choose your make and model and enjoy optimized laylines specific to your boat model.
PredictWind and Offshore App (Axiom Exclusive)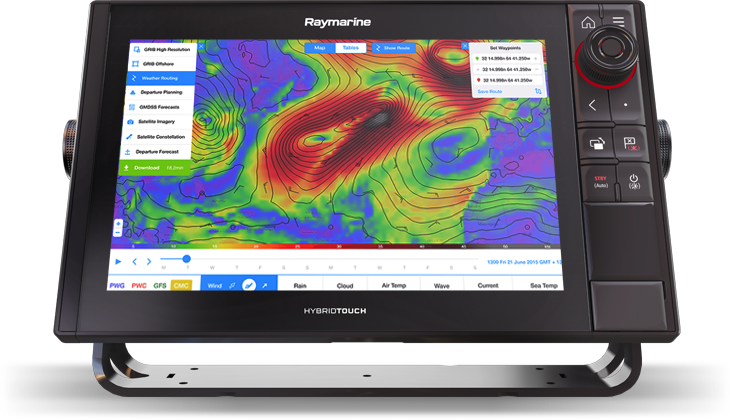 LightHouse 3 now has onboard support for the popular PredictWind and Offshore performance sailing apps. Receive detailed wind and weather forecasts to you boat via Wi-Fi, satellite or SSB. Get detailed departure and weather routing plans right on the app. PredictWind or Offshore subscription required.
Enhancements for FLIR Thermal Cameras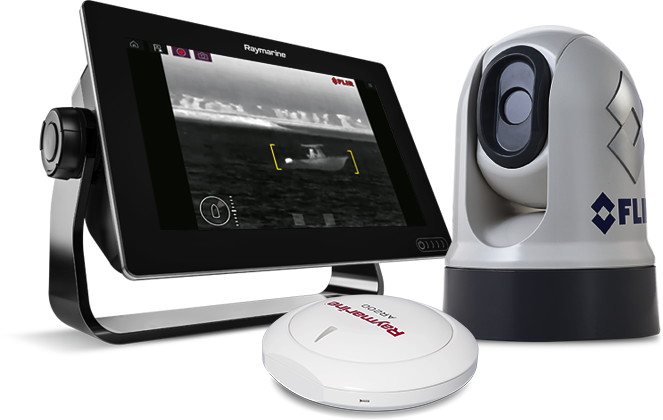 FLIR M132 and M232 models can be digitally stabilized by the optional AR200 Augmented Reality Stabilization Module. This smooths out the effect of vessel pitch and roll while underway, enabling easier viewing of the camera image.Extended settings support for all models of FLIR thermal cameras.
Enhancements for First Responders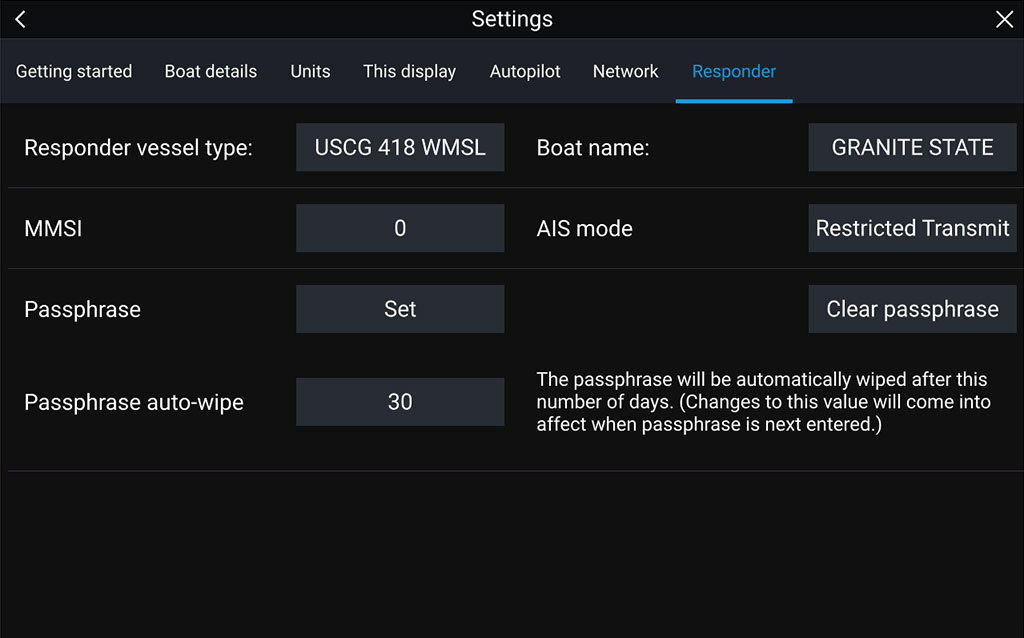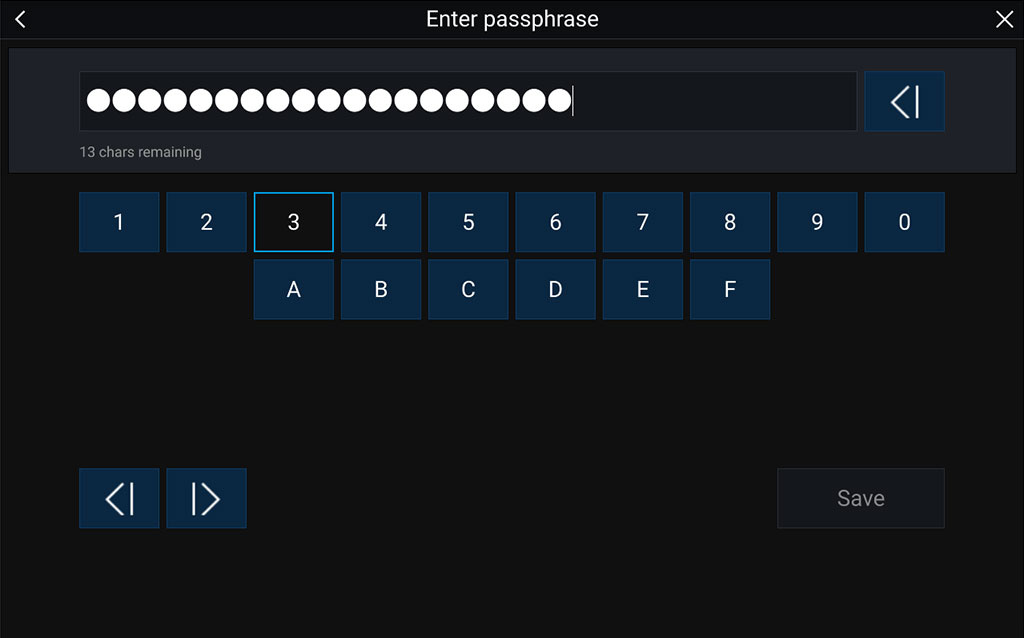 STEDS AIS5000 Support.
LightHouse Bermuda enables integration between Axiom series MFDs and the Raymarine AIS5000 for First Responders.
Blue Force Tracking.
First responders using the AIS5000 and a valid encryption key can take advantage of STEDS restricted mode operation.
Support for Fishidy Sync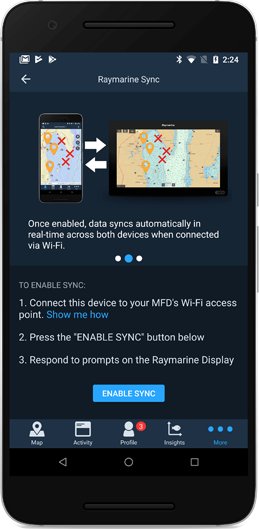 Fishidy Sync allows sharing of waypoints and fishing spots between the Fishidy mobile app and Axiom multifunction displays.
Quick and easy setup
Plan from anywhere
Discover Fishing HotSpots® tips and techniques
For Additional info and to download the new operating system. Click HERE